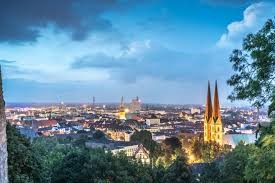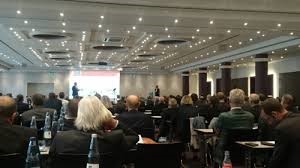 On 24-25 October 2019, Destek Patent participated in the traditional Autumn Symposium of VPP (Association of Intellectual Property Experts) in Bielefeld, Germany. The current patent law updates and new developments in the sector were discussed at the VPP. "IP, the oil of the 21st century" was one of the main themes of the symposium.
• The current practice of patent inspection procedures in the European comparison (in particular NL, FR, UK, IT)
• Lecture: Tax Aspects of Intellectual Property
• High and New Technology Enterprise status in China.
Bielefeld hosts worldwide companies.
SCHÜCO International KG. Around 3,350 employees work in the field of window, façade and solar technology at the headquarters in Bielefeld. The company employs approximately 4,900 people worldwide.
GOLDBECK works in the construction industry and offers construction-related services. Around 2,400 employees at the Bielefeld site ensure team spirit and professionalism. Around 5,000 employees work at Goldbeck worldwide.
Dr. August Oetker KG is one of the largest German family corporations operating internationally. Their headquarters are in Bielefeld. The corporate group employs around 28,000 people worldwide.
Dürkopp Adler AG with approx. 1,320 employees. The company manufactures industrial sewing machines.
News & Articles