Promarca Brand of the Year 2020
Although brands are more ideas than objects, they still have a momentum in the perception of consumers.
Applied to brand communication, a brand has a high momentum when it is perceived by consumers as above-average dynamic and trustworthy. The combination of both factors determines the future prospect of market success.
Using a simple methodological approach, the brand predictor evaluates both the dynamics of brands and the trust that has been earned to date. The determination of the perceived dynamic and the trust earned is based on two key questions. The question of whether a brand is gaining ground, losing ground or stagnating in terms of its popularity among the population arithmetically leads to the net momentum value, which is considered an indicator of brand dynamics.
The evaluation of trustworthiness, on the other hand, is based on the question of the degree to which the brand has so far been able to fulfill its performance promises.
Promarca brand of the year 2020: RICCOLA
Promarca Brand of the year 2019: LINDT
Promarca brand of the year 2018: ZWEIFEL
Promarca Brand of the year 2017: RICCOLA
Promarca Brand of the year 2016: LINDT
Promarca Brand of the year 2015:
NESPRESSO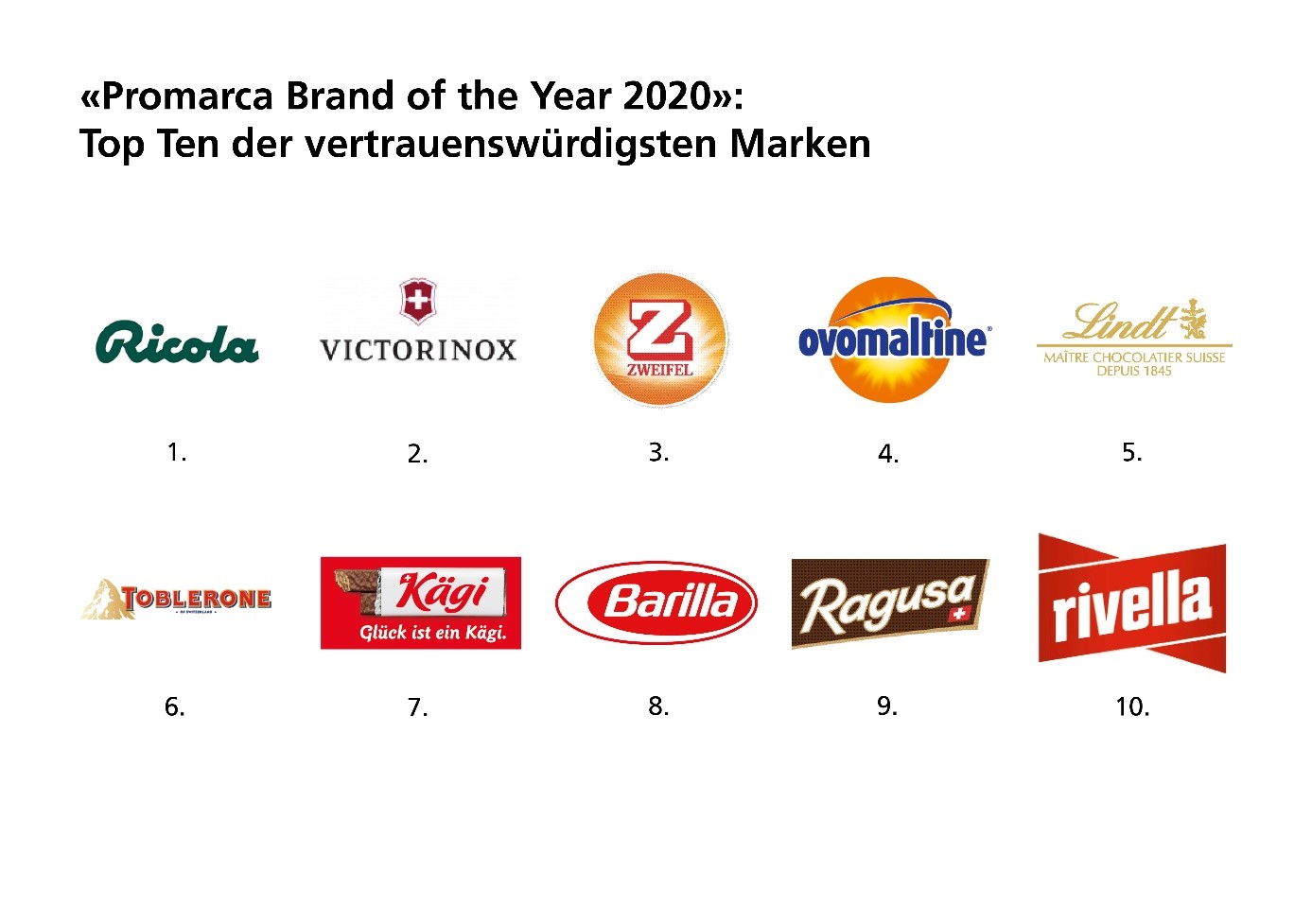 Promarca - UNION SUISSE DE L'ARTICLE DE MARQUE
Promarca, founded in 1929, represents the interests of 85 branded consumer goods companies in Switzerland vis-à-vis the general public, politics, authorities, business, trade, the media and other associations. It does this by strengthening and protecting brand values, promoting a fair market environment and imparting brand-related knowledge internally and externally. These branded companies generate annual sales of over CHF 12 billion, including exports. They invest millions in Switzerland each year, making an important contribution to the Swiss economy.
Resource: https://www.promarca.ch/index.php/fr/l-association/portrait
News & Articles